Diese Woche starten wir mit unseren Christmas Specials: Im Dezember erwartet Euch jetzt jede Woche ein weihnachtliches Thema. Und das Beste: Unter allen Mitspielern der Specials verlosen wir im Januar zwei Überraschungspreise bestehend aus Stampin' Up-Produkten.
Diese Woche lautet das Thema "Geschenkanhänger". Wir freuen uns schon Eure Werke dazu zu sehen.
It is time for our annual Christmas Special! Every week in December we will have a Christmas theme for you. This week's theme is "Gift Tags". Everyone who plays along has a chance of winning one of two Stampin' Up prizes. We can't wait to see your ideas!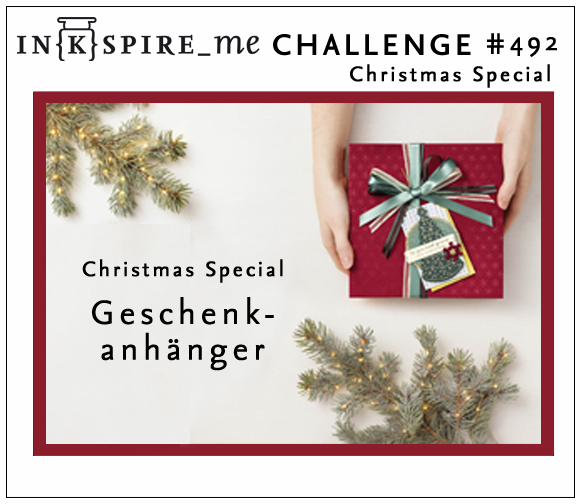 Designteam In{k}spirations