Wir haben was zu feiern mit der heutigen Challenge: Es ist unser 400ste!
2011 sind wir mit der
ersten Challenge
an den Start gegangen und acht Jahre und 399 Challenges später sind wir immer noch hier und versuchen Euch mit unseren Vorlagen zu inspirieren. Im Desginteam sind übrigens immer noch vier Gründungsmitglieder von damals.
This is a milestone anniversary for Inkspire me. It is our 400th Challenge! We started the Challenge 2011 and now - eight years later and after 399 more Challenges - we are still here. And even with four of the founders still in the Designteam.
Daher haben wir diesmal einen besonderen Sketch für Euch. Wie Ihr an den Werken des Designteams seht, müsst Ihr die Zahlen natürlich nicht als solche umsetzen.
So we have a special sketch for you! As you can see below with our projects: Of course you don't have to use numbers.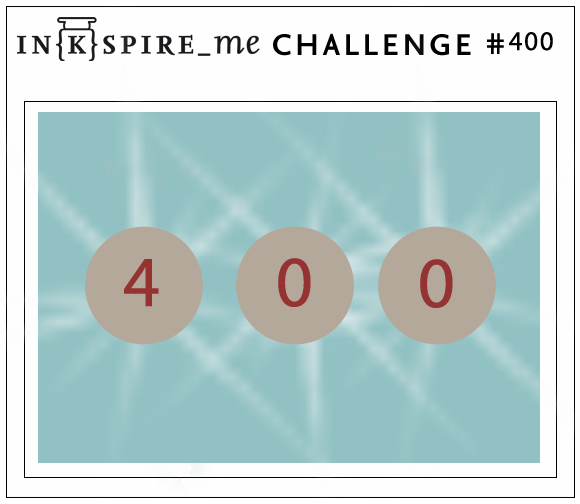 Designteam IN{K}SPIRATIONS