Ihr Lieben, willkommen zu unserer letzten Challenge in diesem besonderen Jahr 2020!
Wir möchten uns bei Euch für Eure Treue bedanken und freuen uns, dass ihr mit uns diese Zeit kreativ überwunden habt. Voller Zuversicht schauen wir nun nach vorne - auf in ein Neues Jahr.
Wir sind gespannt auf Eure Werke zum Jahreswechsel und wünschen Euch einen guten Rutsch!
Dear all, welcome to our last challenge in this special year 2020!
We would like to thank you for your loyalty and are happy that you have creatively overcome this time with us. Full of confidence, we now look ahead - on into the new year.
We are looking forward to your projects on New Year's Eve and wish you a happy New Year!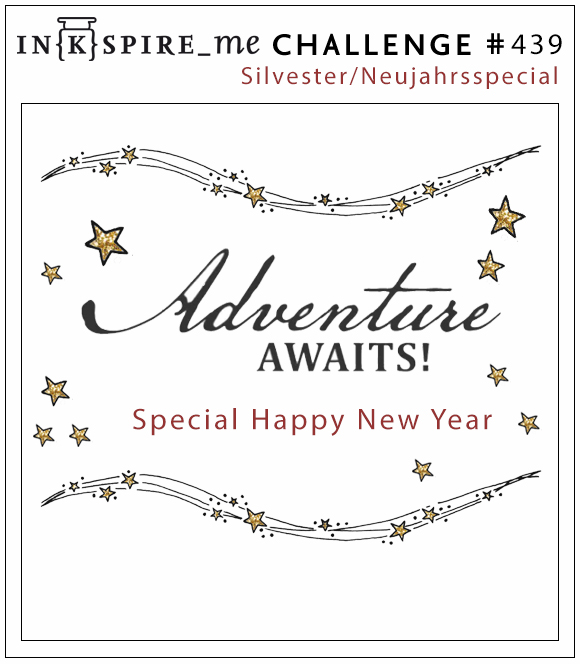 Designteam In{k}spirations