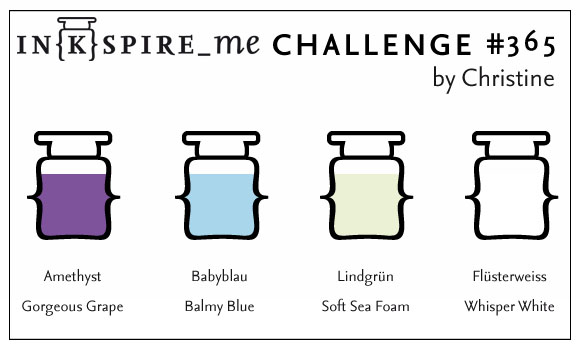 __________________________________________
Danke für Eure Teilnahme an der letztwöchigen Sketch-Challenge!
Thank you for the projects created using last week's sketch.
Gewonnen hat diesmal Birgit mit ihrer tropischen Karte in Grüntönen.
Winner this time is Birgit with her tropical card in all shades of green.
Hier kommt Dein Gewinnerbadg:
That's your winner badge:
Zum Runner-Up küren wir
Anja
mit ihrer herbstliche Landleben-Karte.
Runner-up is Anja with her autumnal card.
Und das ist Dein Badge:
And this is your Badge:
Danke an alle, die mitgemacht haben und habt ein schönes Wochenende!
Thank you to all playing along and have a nice weekend!