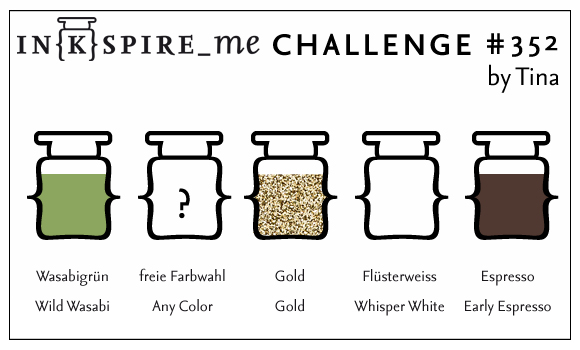 ______________________________________
Vielen Dank an alle, die bei der letzten Sketch-Challenge mitgespielt haben. Gewonnen hat Beate mit dieser wundervollen, filigranen Karte. Thanks to all of you, who played along last week. Winner is Beate with this amazing and delicate card.
Herzlichen Glückwunsch! Gerne darfst Du unseren Gewinner-Button auf deinem Blog präsentieren.
Congratulations! If you feel like, you can present our winner badge on your blog.
Platz 2 geht an Vicky mit ihrer cleveren Baumstamm-Karte. Runner-up is Vicky with this clever Treering-Card.
Den zweiten Platz belegt auch Nadine mit ihrer hübschen Schmetterlingskarte. Runner-up as well is Nadine with her pretty butterfly-card.
Wir gratulieren Euch ebenfalls! Auch Ihr könnt gerne unseren Runner-Up Button auf dem Blog präsentieren.
Congrats to you as well! If you feel like you may present our Runner-Up badge on your blogs.